Essay
return to top

The Migration and Settlement of Franco-Americans
in New England: "Survivance" of the Crash
By Lisa D. Helstrom
Colby College


LA PORTE DE PARTOUT
THE DOOR TO EVERYWHERE
Par/By Ginny Sand


EMBRASSER LA GUERRE ET LA MORT
EMBRACING WAR AND DEATH
Par/By Ginny Sand


Author pens rabbit story in both French, English
Ginny Sand
Taken from the Bangor Daily News
Bio of Ginny Sand

Un tour des crèches
Par Ann Marie Staples

Into Light and Voice
By Susan Gagnon


The Family, French Maine, and Me
By Lilia Bright

WHERE IS THE FRENCH IN LEWISTON?

WHERE IS THE FRENCH IN LEWISTON?--Downloadable format
By Sarah Elzas
(You are leaving this 'zine at this link.)
to be found under:
RADIO PIECES, Spring 2004 Term
Continuing the new tradition of radio at SALT,
the following features capture stories of Maine in sound.
Copyright © 2004 Salt Institute for Documentary Studies


Halloween Moon
Par Ann Marie Staples


La Dernière Croisade
Par Ann Marie Staples

Family Stories
By Bridget T. Robbins

My journey as a Cajun/Acadian/Franco-American woman
By Elaine F. Clément, Louisiana

Waves of Memories
By Susan Gagnon
Presented on July 31, 2003, to the Society
for Values in Higher Education, at the University of Maine at Farmington
A Franco-American Panel Discussion
---

Fiction
return to top


Rue des voleurs
By Michelle Goriou Barany
---

Interview
return to top


Q & A -- Roxanne Labbe, Sandwiches & Colored Pencils
Roxanne Labbe, Sandwiches And Colored Pencils
By Michelle Saturley, HippoPress, Manchester, NH


Scholar shares soul of French-Canadian music
By SHAWN MACOMBER

---

Journalism
return to top


Multicultural Manchester
By Will Stewart, HippoPress, Manchester, NH


Le Coin Français, Page 1


Le Coin Français, Page 2


Le Coin Français, Page 3
par Adele St. Pierre
see also, Adele's new cookbook in the works below
---

Poetry
return to top

Toward Evening
Poems
by A.P. King


USNS COMFORT SHIP Quilt
By Annette Paradis King
and followup article


Quilt with Maine roots honors Navy ship's crew
Tuesday, January 25, 2005 - Bangor Daily News
By Ardeana Hamlin

The Night Before Each Day
Dear Grandfather
Food or Suicide
By Louise A. Stevens (Pineau)

Now I belong to Somewhere
By IDA (BOURGOIN) ROY

Columbia
By Adrienne Pelletier Lepage

This Canuck Lives Here
by Cécilia Clavet-Poulin

MY JOURNEY TO NOWHERE
By Ida Bourgoin Roy

Millevents
Par Michelle Goriou Barany

Une Vieille Chanson
By Maureen Perry

Maman's maman tongue
by Rhea Côté Robbins
&


How does it feel because it is 2 AM and I cannot sleep
by Rhea Côté Robbins

THE LONG DRIVE


MY FATHER'S PORCH


POEM FOR OUR FATHERS
by Elizabeth Brulé Farrell

Lord, Please Lord
by Ida (Bourgoin) Roy
---

Other Writings
return to top

Other writings
Rhea Côté Robbins
---

Plays
return to top


Maria Chapdelaine
Unpublished play, 1938


Spectacle écrit et mis en scène par les étudiants du cours de français
Francophone Voices in Maine
Senior Seminar 2004
Profeseur Alexandre Dauge-Roth
Bowdoin College
8 mai 2004

Franco Fry or Pardon My French
Susan Poulin & Gordon Carlisle
---

Events
return to top

Forum Francophone des Affaires
Hallowell, Maine
Opening an office in Hallowell, Maine
(103 Water Street, Room 202, P.O. Box 168, Hallowell, ME 04347-0168)
(1-800-664-8418)
http://www.ffa-usa.org/

A Life in the Borderlands/La Frontera:
Remembering Writer Gloria Anzaldúa, 1942-2004
Comparison of the Border Cultures
---

News
return to top

LE CLUB CALUMET Vote allows women to join
By DAN McGILLVRAY
Staff Writer, Kennebec Journal


Amid 1850s prosperity, a death and innocence lost
By SETH HARKNESS, Portland Press Herald Writer


Judy Paradis Chosen to Maine Women's Hall of Fame
Taken from St. John Valley Times


French library premiers in Madawaska
Located at: 12th Avenue, Madawaska, Maine

Ethnic flair
Selena Ricks, Portland Press Herald Writer

UMFK preparing for grand opening celebration
of Acadian Archives/Archives acadiennes

Obituary
LEWISTON
Madeleine Giguere

Maine author, Rhea Cote Robbins, is recipient of honorary doctorate
and graduation speaker at UMF
and Photo Essay of B.M.H.I. Tea

Dervilla McCann '77 studies local genetic disorder
Franco-American population doesn't share the "French Paradox"


Lonely death for former White House photographer
Marion Carpenter
By Melissa MacCrae
---

Research
return to top

Performing family stories, forming cultural identity: Franco American mémère stories
By Kristin M. Langellier


Hard work brings book on Acadians to the Internet
"Acadian Culture in Maine"


"French Pride" and the Question of Repression
David Gerard Vermette


Historical Atlas of Maine
"Mapping Maine History: New historical atlas uses traditional
and high-tech tools to provide a unique perspective on the past."
*Acadian Deportation, Migration, & Resettlement
* Champlain and the Settlement of Acadia 1604-1607
* La déportation, la migration et le rétablissement des Acadiens
* Champlain et la Colonisation de l'Acadie
(You are leaving this 'zine at this link.)

"'It Was Not a Life of Roses': Franco-American Women,
from Quebec to New England"
By Katherine Theriault

Survivance
By Kate Cleary
Tables from paper above
Alternate site for tables

Franco-American Girls in the 1940's:
A sketch of the life of Leola Lillian Dumont Gagnon
By Sarah Wilhite

Reclaiming Eve
Toward a Pro-choice Ethic for Catholic Women
DAWN GAGNON ON BALANCING TRADITION
BRENDA CRUDO: ON FINDING HER VOICE
By Melissa MacCrae

Le Maire Est La Femme
Gender and the Fall From Grace
Bonita Belanger, Mayor of Biddeford


Bonita Belanger, Images of the Candidate, Mayor and Today
1989-1991
By Alan Casavant
ANES 675
Final Draft
December 12, 2002

Minority Women of North America:
A Comparison of French-Canadian and Afro-American Women
By Jill M. Bystydzienski
Taken from American Review of Canadian Studies, 1985, XV, 4
Reprinted in Le F.A.R.O.G. FORUM, Avril 1988
Reprinted here with permission from the author
With thanks to the Franco-American Center, University of Maine, Orono, for the help in obtaining this copy.
---

Book/Music/Play/Film News/Reviews
return to top
Forthcoming/or New:
---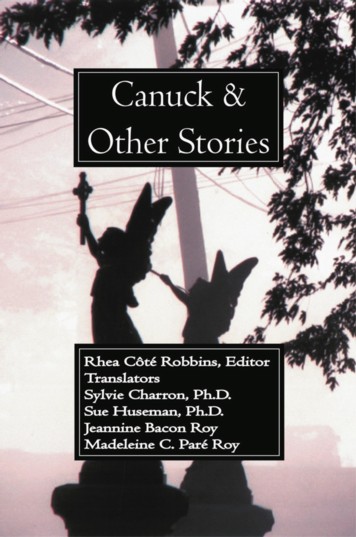 Canuck and Other Stories
Rhea Côté Robbins, Editor

Canuck, by Camille Lessard Bissonnette, (1883-1970),
translated by Sue Huseman and Sylvie Charron,
is a book which reflects the French Canadian immigration
experience from a young woman's point of view.
The protagonist, Vic, is a very modern young
woman who sets out to accomplish
many things in her new country, the U.S.
La Jeune Franco-Américaine, The Young Franco-American
by Alberte Gastonguay, (1906-1978),
translated by Madeleine C. Paré Roy,
is a study of the life of a young woman
who is seeking her way in the world.
She meets many suitors and comes to the
conclusion of a satisfactory ending
in the ways of traditional culture.
Françaises d'Amérique, Frenchwomen of North America
by Corinne Rocheleau Rouleau, (1881-1963),
translated by Jeannine Bacon Roy,
is a one act play which features the heroines
who helped settle New France.
This play proves their presence
on the North American continent
and is as fresh today as the day it was first presented.
Paperback: 290 pages
Publisher: BookSurge Publishing
(September 28, 2006), Rheta Press
Language: English
ISBN: 0966853628
List Price: $18.99

Deux Femmes, Deux Rêves
par/by Normand Beaupré

Summer, 2005



More than Petticoats: Remarkable Maine Women
"Marguerite-Blanche Thibodeau Cyr
Tante Blanche: The Mother of Madawaska
1738-1810"
by Kate Kennedy
FAWI Collaboration
and
And


Canuck
by Camille Lessard Bissonnette
Translated by Sylvie Charron and Sue Huseman
Edited by Rhea Cote Robbins
---

Thursday's Child: A reaction to
Wednesday's Child by Rhea Cote Robbins
By Monique L. Reno

StoryLines New England
Audioarchives, see Related Files for .pdf files
Program 7: Peyton Place
Program 8: Heart Songs and Other Stories
Reported to FAWI's 'ezine by Katie Bossé
(You are leaving this 'zine at this link.)

Rebecca Martin
(You are leaving this 'zine at this link.)

Hard Work - 19th Century Maine Women Factory Workers
Collaboration: Jim Sharkey/Carol Toner
FAWI collaboration
(You are leaving this 'zine at this link.)

Time for Évangéline to Rest or Move On?
By: Françoise Paradis

Honoring the Ancestors
Congrès Mondial Acadien
By: Françoise Paradis
Also, now in print


EVANGELINE:
A Tale of Acadie
by
Henry Wadsworth Longfellow
Introduction, Historical Sketch,
Pronunciation Guide and Glossary
by
Françoise Paradis, Ed.D.
(You are leaving this 'zine at this link.)
or
moé pi toé 'ezine link to order Evangeline

Searching Syntax: Unique Intricate Simplicity
by Nancy L. Sirois

Patty Griffin
"It was a long jump from her beginnings in Old Town, a small town in western Maine."

The Cows are Out!
Two Decades on a Maine Dairy Farm
By Trudy Chambers Price

IT STOPS WITH ME
MEMOIR OF A CANUCK GIRL
By Charleen Touchette

Storytelling in Daily Life: Performing Narrative
Kristin M. Langellier, Eric E. Peterson

Finding Annie Farrell : A Family Memoir
Beth Harpaz

Growing Up On Academy Hill
Remembering My French-Canadian-American Papa
Annette Paradis King

JINGLE OF COINS
C. D. Ledbetter


THE RAPIDS
Life among the first Canadian-born generation
Doris Provencher Faucher

The Belles of New England: The Women of the
Textile Mills and the Families Whose Wealth They Wove
William Moran

"Amoskeag: Life and Work in an American Factory-City"
Alice Marie (LaCasse) Olivier
John Clayton
Union Leader Staff

Wednesday's Child
Rhea Côté Robbins


REBECCA MARTIN of Rumford, Maine
chosen as a singer of one of The 10 Best Jazz Albums
---

Realia & Curriculum
return to top

Maria Chapdelaine

Handmade
Exhibit at Fogler Library
Women's History Celebration
Women's Studies/University of Maine
circa 1980s
(many items crafted by
Franco-American women and girls)
From the private collection of & with assistance from
Rhea Côté Robbins
---

Research from Fall 2003
return to top
Franco-American
Women's Experiences Course
Click here for more info on the course
Interviews & Final Projects

Interviews--Franco-American Women's Experiences
By Cindy Burrell

Maine - French from Head-to-Toe
By Cindy Burrell

Loraine's ancestors were Acadian
By Dianne Graham

Les Filles Du Roi
By Sarah Gahagan

The New England Mills and the Franco/American Connection
By Dianne Graham

Reflections on Franco-American Women's Experiences
By Jessica Conyngham

My Heritage Is Franco-American
By Joanne Richmond

Interviewing with a Franco-American Woman: Elaine Marie Dandurand Palladino Pelletier
By Joanne D. Richmond

Amy the Franco-Italian-New-Yorkish-American
a brief interview between two entirely sarcastic twenty-some-things
By Joseph Zamboni

"La Femme Courageuse"
By Joseph Zamboni

Interview Essay With My Mother
By Marybeth Varney

Franco-American: To Be or Not To Be
By Miranda M. Coombs

Bonnet is one of the words that holds a different meaning...
By Olivia Reed

Marguerite: The Rebel
By Olivia Reed

Harvest of Hope
By Katie Peers

Effie O'Neal Peers is a very special Franco-American woman
By Katie Peers

"Well Sarah, you and I are both of French descent."
By Sarah Gahagan

FRANCO
By Suzanne Moulton
---

Research from Fall 2001 and Fall 2002
return to top
Franco-American
Women's Experiences Course


Click here for more info on the course
Interviews

Melanie Plante
Jennifer Holweger, 2001


Mrs. Cecile Dafour Pozzuto
Mary J. Kelly, 2001

Muriel (Labbé) Michaud
Steve Michaud, 2001

Final Projects

Kalico Life
Kerri Wyman, 2002

Franco-American and Black Women in My Family
Jane E. Anderson, Philadelphia, PA, 2002

Finding My Heroes
Mandy El-Begearmi., 2002

My Name Is Rosalie And I Am Proud To Be A Cajun
Sherry Bourget, 2001

A Look at Grace Metalious
Sharon Callnan, 2001

IN SEARCH OF CORA
Angela LaFlamme Nickerson, 2001

and thus began a love affair with Quebec City
Amanda Swartz, 2001

Calico Bush Proposed Sequel - Abstract
Steve Michaud, 2001
---

Multicultural Pens
return to top

Essay
(Visits to other sites as well)

South Africa Habitat for Humanity Build, June 2002
By Paulette Terry
---

Poetry
return to top
---

Recipes
return to top

A new book in the works:
UNE POIGNÉE DED'ÇÂ,
PIS UNE POIGNÉE DED'CITTE
Des recettes à peu près.
par ADÈLE SAINT PIERRE
Illustré par Elaine Castonguay
pis Adèle Saint Pierre
______________________________
A LITTLE OF THIS
AND A LITTLE OF THAT
Recipes by Heart
by ADÈLE SAINT PIERRE
Illustrated by Elaine Castonguay
and Adèle Saint Pierre
---
other recipies:
Chocolate and Molasses Donuts
The Tourtière Connection
Recipes for:
Tourtière
French Canadian Pea Soup
Poutine
Canadian recipes with Québec additions
Franco-American Canned Gravy, discontinued brand
(Scroll to bottom of page)
---

Photography
return to top

Great pictures of Alaska!
by Kim Thibodeau Singel
---

Artwork

Maman Disait--Collages
---

Home

Franco-American Women's Institute
COPYRIGHT NOTICE
This publication and its registered trade mark is copyrighted and all rights are reserved. Written material is copyrighted by the writers. No part of this publication may be sold, copied, reproduced, transmitted, transcribed, stored in a retrieval system or translated into any language or computer language, in any form or by any means, electronic, mechanical, magnetic, optical, chemical, manual or otherwise, without the prior written permission. For more information, please email webms.: RJCR@aol.com
---
Visit this site often
Pages updated on April 2011