---

Women of the French & Indian War
&
Films

Contemporary Franco-American Women's Writings

Pages of Franco-American Women's Institute's initiatives

Pages of interest focusing on other initiatives and writings
---

France
Statue of Liberty for educators Franco-American Liberty!
PBS Series
---
Les Femmes Française qui chantent and other musical/theatrical pages
Acadian, Cajun, Creole, and more
Books of other authors, cultures, places
---
Contemporary Franco-American Women's Writings
moé pi toé (formerly The Initiative--A Publication) an 'Ezine
Redesigned as:
moé pi toé



New edition of moé pi toé
---
Now on online!
Past Issues of the 'ezine, named The Initiative [some links at these sites may be obsolete]:
Volume 3 Number 1
http://www.fawi.net/ezine/pastezines/Volume3Number1.html
Volume 2 Number 4
http://www.fawi.net/ezine/pastezines/Volume2Number4.html
Volume 2 Numbers 2 and 3
http://www.fawi.net/ezine/pastezines/Volume2Number2and3.html
Volume 2 Number 1
http://www.fawi.net/ezine/pastezines/Volume2Number1.html
Volume 1 Number 4
http://www.fawi.net/ezine/pastezines/Volume1Number4.html
Volume 1 Number 3
http://www.fawi.net/ezine/pastezines/Volume1Number3.html
Volume 1 Number 2
http://www.fawi.net/ezine/pastezines/Volume1Number2.html
Volume 1 Number 1
http://www.fawi.net/ezine/pastezines/Volume1Number1.html
---
Links
NEW! Maman Disait--Collages and Proverbs in French
NEW! The Grand March, Submitted by Cathy Lamirande
NEW! Museum in the Streets® 'down the Plains,' Waterville, Maine, the South End
Great Links for French Culture
and Language Teachers
Curriculum for Franco-American Women
of Maine, Grades 7-12
From Texture to Textiles to Texts
Franco-American Women's Literary Tradition
Click here for your Proud to be Franco-American button!
A Necklace of the Franco-American and Acadian Jewels of Maine
Suggested Readings & Bibliographies on Franco-American Culture and Other Cultures
Franco-American Women's Writers and Editors Slide Show
Franco-American Health Related Materials
Franco-American Women Writers and Editors
Franco-American Women and Parochial Schools
Proceedings from Parochial School Panel
Maine 1990 Census Statistics, English
Statistiques du recensement de 1990 au Maine, French
Census 2000 Data for the State of Maine see Table QT-02. Profile of Selected Social Characteristics for Maine: 2000 scroll to bottom--delineates FA population for 2000 Census
Franco American Women's Institute Directory
The Feminist Times: Franco-American Women's Voices
See the Cross Listing of Web Sites who list FAWI as a resource! More info for you!
---
Pages of interest focusing on other initiatives and writings
Women of the French & Indian War
18th Century Nouvelle France Habitantes--Carolyn Smith-Kizer
French & Indian Women's Listserv
A discussion of women and their pertinent issues in the French and Indian (Seven Years) War era. We interpret the daily lives of women in Nouvelle France [roughly 1740-1760]. Please share with us information about the cultures of this period. Peruse our files, photos, and links. Explore with us la difference!
Clash of Empires: The British, French & Indian War, 1754-1763
At the History Center

Worlds in Motion
American Indians on the Colonial Frontier
http://www.worldsinmotion.org/curricula/

National Registry of Living Historians
---
Films
The War That Made America
For the first time in 2005, The War That Made America will tell the remarkable stories of The French and Indian War. As the French and English clashed to control North America, Native Americans manipulated the balance of power. It also marks the inauspicious beginning of George Washington's military career.
Presented by WQED Multimedia, Pittsburgh and The French and Indian War 250 Inc., the four-hour TV series, educational outreach activities, companion book, and Web site are at the center of a national initiative to mark the 250th commemoration of this critical moment in American history.
In addition to the four-hour broadcast series, tentatively planned to premiere in Fall 2005, The War That Made America is a comprehensive Multimedia project that includes a companion book, Web site, innovative curriculum components for middle school and high school that will offer new insights as well as new strategies for teaching, and an extensive outreach campaign designed to engage the public in a fuller understanding of this important chapter in American History.


Nouvelle France--Quand l'Amour Suivit à l'Histoire
Sur la toile de fond d'une vaste fresque historique, le récit épique d'une grande passion amoureuse contrariée par les événements et par les hommes...
L'époque (1758-61), riche en bouleversements, est à cheval entre l'effondrement de la Nouvelle-France et l'instauration du régime anglais. C'est <<un temps de toutes les passions>>. Inspirée de faits réels, l'histoire des amours tragiques d'une jeune paysanne du Bas Saint-Laurent et d'un audacieux aventurier se déroule ici à la manière d'une destinée inéluctable, en miroir d'une autre Histoire déjà écrite, celle de l'abandon du Canada par la France.
Set against a sweeping historical fresque, the epic tale of a great love story thwarted by fortune and men's will. 1758-61: a turbulent period bridging the collapse of New France and the establishment of the British regime. An "era of passions". This tragic love story of a young peasant girl from the lower Saint Laurent River and a dashing adventurer is based on fact. As their passionate destiny advances inexorably, driven by fate, it mirrors another story that's already been written: France's abandon of Canada.
---
French American women artists:

Mary Cassatt

Niki de Saint Phalle
---
France:
Statue of Liberty
French Women Writers
The ARTFL Project's French Women Writers
(FWW) Project is a searchable database containing works by French women authors from the 16th to the 20th century.

Studies in Franco-American History found at the Quebec History Site
Études sur l'histoire des Franco-Américains qui se trouvent au site de l'histoire du Québec

Marguerite Yourcenar
and
Marguerite Yourcenar (1903 - 1987)

A Celebration of Women Writers
Specialty Collections: Women's Writing
Browse by Ethnicity/Country: Present-day Franco-American women, alphabetical, & French Canadian writers also
Specialty Collections lists FAWI's ezine, moé pi toé
---
Chronologie historique des femmes du Québec, par: Claire Du Sablon


The Ursuline Order was officially established by St. Angela Merici on November 25, 1535, in Brescia, Italy. St. Angela's - Ursuline Sisters of Prelate

La Broderie d'art chez les Ursulines, c. 1640 - c. 1880


Le musée des Ursulines de Québec

The Musée des Ursulines de Québec


First superior of the Ursulines of Quebec, born at Tours, France, 28 Oct., 1599:
Catholic Encyclopedia: VEN. MARIE DE L'INCARNATION

Canadian Women's History: Celebrating Women's Achievements

L'histoire des femmes au Canada : une bibliographie sélective

La societe des filles du roi et soldats du Carignan
and
an EXTENSIVE listing of les filles du roi

Filles du Roi and more
English
http://www.civilization.ca/cmc/explore/virtual-museum-of-new-france/people/les-filles-du-roy


LES FILLES DU ROI more links:
http://www.cbc.ca/history/EPCONTENTSE1EP2CH7PA5LE.html
et
http://www.delmars.com/family/filleroi.htm
et
http://www.mcq.org/histoire/filles_du_roi/immgrant.html
et
http://en.wikipedia.org/wiki/King's_Daughters

Filles du Roy, Les
Anne Claire Poirier, 1974, 56 min 11 s
http://www.onf.ca/film/Filles_du_Roy/


Evangeline 150th Anniversary , text on Evangeline
Evangeline: an Overviewby Dr. Bernard Quetchenbach

English, Grand-Pré National Park, Evangelineland

French, Grand-Pré National Park, Evangelineland

The Legend of Rose Latulippe
read online:
http://archive.org/details/canadianpoemslay00lighuoft


TV5M Légendes canadiennes - Rose Latulipe
http://www.youtube.com/watch?v=KC50IvHJ-Uw


La rose et le diable : un roman
http://felix.cyberscol.qc.ca/lq/auteurG/gagnon_c/rose_cg.html


Rose Latulippe--L'Encyclopédie canadienne

Anne Hébert (1916-2000)

Gabrielle Roy, English
http://epe.lac-bac.gc.ca/100/200/301/lac-bac/gabrielle_roy-ef/www.lac-bac.gc.ca/2/7/index-e.html
Gabrielle Roy, French
http://epe.lac-bac.gc.ca/100/200/301/lac-bac/gabrielle_roy-ef/www.lac-bac.gc.ca/2/7/index-f.html

Hémon, Louis (1880-1913) :
- Maria Chapdelaine: a tale of the Lake St. John Country [1924]. 353 Ko.
http://etext.lib.virginia.edu/toc/modeng/public/HemMari.html
and
http://beq.ebooksgratuits.com/english/Hemon-english.pdf

le Musée virtuel francophone de la Saskatchewan

"Les Collections numérisées du Canada"

"Ressources en direct sur le patrimoine canadien"


Musée virtuel de la Nouvelle France
http://www.civilisations.ca/musee-virtuel-de-la-nouvelle-france/


Virtual Museum of New France
http://www.civilization.ca/virtual-museum-of-new-france/


Poetry by Joy Yourcenar: Mythologies

La Bibliothèque électronique du Québec
Textes d'auteurs québécois appartenant au domaine public
http://beq.ebooksgratuits.com/


Resources for Feminist Research/Documentation sur la recherche féministe

A Guide to Women in Canadian History

The Collectif Féminisme et Démocratie

Planète Québec, Place Aux Femmes

Franco-American History
Études sur l'histoire des Franco-Américains
http://faculty.marianopolis.edu/c.belanger/quebechistory/frncdns/default.htm

Center for Research on French Canadian Culture (CRFCC) And:

An Overview in English for (CRFCC)

Maine Potato Board
http://www.mainepotatoes.com/

Centre de recherches sur la pomme de terre
http://www4.agr.gc.ca/AAFC-AAC/display-afficher.do?id=1180622499704&lang=fra

Potato Research Centre
http://www4.agr.gc.ca/AAFC-AAC/display-afficher.do?id=1180622499704&lang=eng

Beauceron dog breed developed in the 1500s in the LaBeauce plains around Paris
Get to know the Beauceron
http://www.akc.org/breeds/beauceron/index.cfm
Beauceron
http://en.wikipedia.org/wiki/Beauceron

---
Maine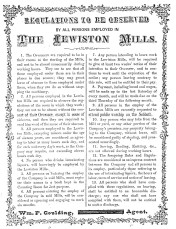 Whole Cloth: Discovering Science and Technology Through American History, Smithsonian
Lewiston Mills Regulations, Lewiston, Maine, 1867. Courtesy of the American Textile History Museum, Lowell, Mass.
To be found at: Unit "at a Glance", Student Activity Packet
Activity #9: "Comparative Labor Systems:
Plantation Rules/Factory Rules".

Maine Women Writer's Collection, UNE
http://www.une.edu/mwwc/


NEW! Quilts and Wall Hangings by Bridget T. Robbins

Maine Women's Hall of Fame, including Franco-American women: Senator Margaret Chase Smith, Joan Benoit Samuelson, and Judy Ayotte Paradis

Rita Dube, Former Executive Director, Franco-American Heritage Center, Lewiston

United Somali Women of Maine
http://www.uswofmaine.org/


Joline Blais, Research/Works In the Presence of the Sacred
http://jolineblais.net/braiding/home.html


Margaret Chase Smith's Franco-American Heritage and Genealogy
http://www.fawi.net/ezine/vol3no2/SmithgoesFranco.html


Wednesday's ChildAn award-winning, creative nonfiction book about the Franco-American culture by Rhea Côté Robbins

Museum in the Streets® 'down the Plains,' Waterville, Maine, the South End

A Good Eater
A blog about food, community, the environment, and living in place.
Laurie Meunier Graves
http://www.agoodeater.com/Books/mainewoods.htm/?paged=1


Cathie Pelletier, Author from Allagash, Maine

Le Québécois: The Virgin Forest and more books by Doris Provencher-Faucher

Nos Histoires de l'Ile, French Island, Maine

Maine Writers Index: Marguerite Yourcenar (8 June 1903 - 17 Dec. 1987)

Evangeline
Reprint by Françoise Paradis, Ed.D.

Lynn Plourde, Children's Book Author

Winners, Maryann Hartman Award:
1998 Maryann Hartman Award Winners including Lucy Poulin of H.O.M.E.
Madeleine Giguere--1997 Maryann Hartman Award Recipient
also on Lil Labbé: Winners 1991 Maryann Hartman Awards
http://umaine.edu/womensstudies/public-events/maryann-hartman-awards/


Charlotte Michaud included as well as many other women:
Collections - MF 040 "Maine Women During the Depression and World War II" Project
http://umaine.edu/folklife/archives/collections/mf-040-maine-women-during-the-depression-and-world-war-ii-project/

Theses on Canada from University of Maine's Canadian American Center and Fogler Library


Women in Maine Paper Industry 1880 – 2006 / University of Maine
http://www.umaine.edu/folklife/wmp/wpindex.html
part of Research - Eastern Fine Paper Company Oral History Project
http://umaine.edu/folklife/research-and-exhibits/research/eastern-fine-paper-company-oral-history-project/


Franco American Studies/Études franco-américaines
See related story on:
Director/Directrice: Susan Pinette, Ph.D.
http://www.fawi.net/ezine/vol3no2/Pinette.html


UMaine Franco-American Centre
Virtual Franco-American Resources
The Franco Maine website, Maine French Communities
provided by the UMaine Franco-American Centre
http://umaine.edu/francoamerican/maines-french-communities/
add
Franco-American Oral Histories
http://francoamericanarchives.org/

Le FORUM
http://umaine.edu/francoamerican/le-forum/


La Vallée Supérieure da la Rivière Saint-Jean
incluant
la colonie de Madawaska
Dont le nom original est
Wulustuk
au nord du comté d'Aroostook, Maine
et
au comtés de Madawaska et Victoria, Nouveau-Brunswick
Une histoire des communautés et des peuples

The Upper St. John River Valley
including
The Madawaska Settlement
Originally named
Wulustuk
Northern Aroostook County, Maine
and
Madawaska & Victoria Counties, New Brunswick
A history of the communities and people


Maine Acadian Culture
http://www.nps.gov/maac/index.htm


Maine Societies, Historical
---
Tante Blanche
Tante Blanche
The Acadian Landing Site on the banks of the St. John River in Madawaska commemorates the first Acadian settlers in the Saint John Valley. The site is part of the Tante Blanche museum complex, which includes artifact displays, a one-room schoolhouse, and a house built with square-sawn logs more than 100 years ago.
MAINE ACADIAN CULTURE PROJECT
---
Acadian Village - Van Buren, Maine
The River Review/La Revue rivière, University of Maine at Fort Kent
Tribal Pages site of Fran Michaud
---
Rhode Island
The Museum of Work and Culture, Located in Rhode Island
The Stigmatized Ecstatic of Woonsocket, R.I.: Marie Rose Ferron - "The Little Rose"
The Stigmatized Ecstatic of Woonsocket, R.I.: Marie Louise Bonier"
---
New Hampshire
Immigration and the Granite State
Great Links for Grace MetaliousBiographer of Grace Metalious--Emily Toth
One Came Back Un Revenant, translation by Margaret Langford
Dr. Margaret S. Langford French/American Studies/Women's Studies, Keene State College
Franco-American Centre, Manchester, NH
---
Massachusetts
"Word That's Heard"--Claudia Belleau, Artistic Director
The French Institute
http://www1.assumption.edu/frenchinstitute/
---
Louisiana
Gladys LeBlanc Clark: Weaving Cajun Tradition
Louisiana Folklife Center
http://louisianafolklife.nsula.edu/

Artists Biographies
http://louisianafolklife.nsula.edu/artist-biographies/

Jean Lafitte National Historical Park and Preserve
http://www.nps.gov/jela/
---
Illinois
French settlements in Illinois
---
Michigan
French Canadian Heritage Society of Michigan
---
New York
Lynn Flewelling, Science Fiction Writer
---
Florida
---
Wyoming
---
Texas
Welcome to Jubilee Airedales! Joyce Miller, Owner
---
California
Sadie Kendall author of The Crème Fraîche Cookbook
French Canadian Heritage Society of California
---
Kansas
Cultures Bibliography, Cultures Timeline,and Kansas State Historical Society
---
Wisconsin
---
Haiti
---
Les Femmes Française qui chantent and other musical/theatrical pages:
Michele Choiniere, "was born into a musical Franco-American family in northern Vermont..."
Patty Griffin, formerly of Old Town, Maine
Divine Secrets of the Ya-Ya Sisterhood, featuring Ann Savoy singing
Chanterelle, "brings the audience into the heart of the New England's warm, lively French culture..."
http://www.facebook.com/pages/Chanterelle/68005430770?sk=info

Donna Hébert
http://fiddlingdemystified.com/
Lil Labbé
http://www.uwgb.edu/wisfrench/media/labbe/index.htm
and
http://umaine.edu/womensstudies/public-events/maryann-hartman-awards/

Lucie LeBlanc Ouellette listed in the Franco-American Women's Directory
Rebecca Martin, "Rebecca left her native Rumford Point, Maine, behind and made the big move to New York City..."
In Memorium: Martha Pellerin Drury
Ida Roy-listed in the Franco-American Women's Directory
Lucie Therrien, "Nationally & internationally acclaimed..."
http://www.LucieT.com

Josée Vachon, "Born in Quebec and raised in Maine..."
Mademoiselle, Voulez-Vous Danser?:
Franco-American Music from the New England Borderlands
Various Artists, Smithsonian Folkways Recordings - SFW40116 1999
Susan Poulin, ..."selected by Portland Magazine as one of their 10 most intriguing people in Maine..."
---
Huguenot Society
http://www.huguenot.netnation.com/general/
Notable women ancestors
http://www.rootsweb.com/~nwa/suzanne.html
Huguenot Torte
http://find.myrecipes.com/recipes/recipefinder.dyn?action=displayRecipe&recipe_id=1042026
and
http://www.thatsmyhome.com/sweetspot/huguenot-torte.htm
History of Huguenot Torte
http://whatscookingamerica.net/History/Cakes/HuguenotTorte.htm
---
Acadian, Cajun, Creole, and more:
Encyclopedia of Cajun Culture
http://www.cajunculture.com/
Folklife in Louisiana Web Site:
http://www.louisianafolklife.org/
random search for the term "woman" brought up these two articles of many that are available
The Public and Private Domains of Cajun Women Musicians in Southwest Louisiana
By Lisa E. Richardson
http://www.louisianafolklife.org/LT/Articles_Essays/creole_art_pub_priv_cajunm.html
"Keep Your Mind and Your Hands Busy:" Expressive Dimensions of the Lone Quilter"
By Susan Roach
http://www.louisianafolklife.org/LT/Articles_Essays/main_misc_lone_quilter.html
Acadian & French Canadian Ancestral Home site of Lucie LeBlanc Consentino
CEA - Moncton University
Centre d'études acadiennes, Université de Moncton
http://www.umoncton.ca/umcm-ceaac/accueil

---
The Tourtière Connection:
My father's old French dictionary was printed in Montreal in the 1870's. It has three intriguing clues::
*"tourtiere": kitchen utensil which is used to bake the "tourtes"
*"tourte": a kind of pastry filled with meat, fruits, etc.
*"tourterelle":Ê a pigeon, smaller than the ordinary pigeon (In the mid-17th century, in late spring and early fall, hundreds of thousands of these "passenger pigeons" darkened the skies and filled the forests of northeastern North America during their seasonal migrations. Colonists shot and trapped them for their meat, eventually to extinction some time in the 1800's.

--D. Provencher Faucher

There are many variations of the Tourtière and a search of the internet will lead to many of these recipes.
Here is one version:

Canadian recipes with Québec additions

Franco-American Canned Gravy, discontinued brand
http://en.wikipedia.org/wiki/Franco-American_%28Campbell%27s%29

---
Maine Franco-American Genealogical Society
American - Canadian Genealogical Society
Franco-American Heritage Collection
The French-Canadian Genealogical Society of Connecticut
The Maine Genealogical Society
Maine Genealogical Societies
GENEALOGICAL SOCIETIES OF MAINE
NE-DO-BA (Friends) The Abenaki of Western Maine
New England Historical Genealogical Society
The French Connection/Waterville
Aroostook County, Maine Genealogy
Canadian Genealogy and History Links
John P. DuLong's Home Page Acadian & French Canadian Genealogy
New Orleans and Louisiana Heritage and Genealogy
---
Books of other authors, cultures, places:
NEW! Maine A Sense of Place, Collected Maine Poems
featuring Franco-American women writers and many others!
---
Franco American discussion list <FRANCOAMERICA@LISTS.MAINE.EDU>
Hello folks, Here's the newly set-up listserv. Let folks know that we're up and running again! Susan
To subscribe email: Susan Pinette <spinette@MAINE.EDU>

Franco-American Free Exchange Moving into the Millennium Listserv:
The FAFEMM-L, 1997-2004, Franco-American Free Exchange Moving into the Millennium is no longer in service.
Thank you, merci! For all the support, listeros!
Rhea Cote Robbins
---
PAR-L: The Canadian Electronic Feminist Network
---
LA LISTE NETFEMMES La première, c'est la liste d'envoi NetFemmes@cam.org. NetFemmes, c'est une liste destinée aux chercheuses et militantes féministes francophones, un espace où, comme sur PAR-L, nous pourrons partager nos expériences, nos connaissances, refléchir et collaborer ensemble.
Listes de discussion

Principal outil de concertation du réseau NetFemmes, la liste netfemme@netfemmes.org s'adresse particulièrement aux militantes et aux chercheuses féministes. C'est un espace où les féministes peuvent partager leurs expériences, leurs connaissances, collaborer et réfléchir ensemble.