LAURA 'S HAIR


By Norman R. Beaupré, May 25, 2011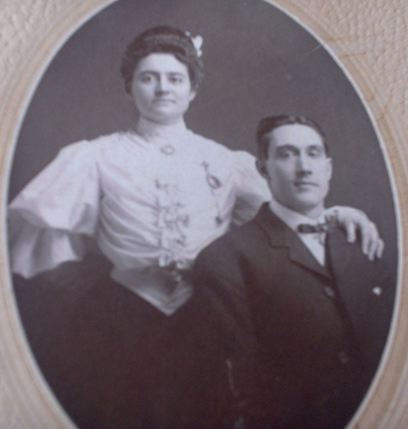 A
s she was sitting in the large worn leather chair in Claudette's Beauty Salon on Simard Avenue, Laura was seriously pondering what she was doing there. Why was she allowing someone, a stranger, to touch her long hair? Not only touch it but,
mon Dieu,
cut it!

The young woman dressed in a light green smock was unraveling Laura's toque and out came the long flowing strands of steely-gray hair. Laura had never had her hair cut before. Never! Trimmed, yes, but not cut. Not in her entire life. Laura's hair had always been her mark of distinction,
sa marque de femme.
Her sister, Louise, had red hair growing up, and even retained the soft red color in her later years, but Laura's hair was auburn. Of course, they had turned gray in her fifties, but everyone remarked how lovely the long hair was, even now in her mid-sixties. In spite of wearing her hair in a toque, because it was neater,
plus propre
, that way, she still liked to look at her long hair at nighttime when she got ready to go to bed. How many times her grandchildren had asked her to unwind her toque just so they could look at her long hair. They always admired her hair when they saw the long strands flowing down her back. Oh,
mémère!
they use to say. Every time.
Laura had always worn her hair long, and her mother had spent long hours brushing it so that the kids at school would not laugh at her if her hair happened to be disheveled that day. Her mother saw to it that every morning Laura's hair was brushed. Laura's hair, bright auburn hair that resembled an autumn sky toward evening. Later on, she started wearing her hair held up with lovely combs that she kept for holidays and special events. She had bought some special ones for her wedding when she married George. With five children to take care of, she had started wearing her hair in a toque. She did not have time to bother too much with her hair, but still she enjoyed having long hair,
sa marque de femme
.
Now she had to separate herself from her long strands. Her nape would be exposed, bared. It's true that with the toque she had revealed the back of her neck, but, at night, when she usually brushed her long hair and looked in the mirror, she no longer felt bare at her nape, for then she saw the long hair flowing down to her buttocks. And she liked that. It wasn't that she was being forced to have her hair cut, not forced, but convinced by her younger daughter's pleas. Lina Marie had been after her to get a new style, more in vogue with the latest fashion. She had assured her mother that caring for long hair was a lot of work and besides, old people with long gray hair looked
démodés
, old fashioned. But, that's why she had tied it in a pleated bun and made a toque, she told herself. After all, she looked clean, saved money on ever changing hair styles and beauty parlors, and still kept the luxury of long hair. Nevertheless, her daughter thought that a toque, for a woman in her early sixties, made her look older than she actually was, a real
mémère
. "I am a grandmother," had insisted Laura. "But you don't have to look like one," was Lina Marie's response. What does a grandmother look like? had mused Laura. Why do people like to brand others, make them feel out of sorts? Why do they want to make others in their own image? Don't they realize that people have certain things, certain values that they cling to, must cling to, in order to make sure that they aren't overtaken by change? These are all things that ran through Laura's mind. Besides, I know that one has to get used to change, she thought. Not fall apart on account of it. That's why important things in life,
les choses importantes
, help one to adapt to change. Things that make me who I am,
moi
, Laura, cannot change, truly change. It's like telling me that a bird must change its song or that a cluster of lilacs is bound to change shape and color because times change, argued Laura to herself.
Sitting there waiting for the beautician, Claudette, Laura fingered the bottom of her long hair. Her thoughts tumbled back in time and flowed like the receding tide of the ocean at Goose Rocks Beach at which she so often marveled every time she felt the moist sand between her toes. She loved the ocean and the long sandy beaches in her part of the world. She remembered her own youth, a time of joy, hard work and family get-togethers. She envisioned, once more, the fragrant orchards in springtime, the orchards her father owned on Simard avenue. That was her maiden name, Simard, a name she carried until her marriage to George. She also remembered the faint smile on her mother's face when she reminisced about her land back home in France,
la douce Normandie
. Laura's mother usually maintained an austere look on her face. Laura never knew why. Perhaps because she suffered from a strict self-discipline when she was growing up. Some people in the know called it Jansenistic tendencies. Whatever they were. Laura was glad that she did not know nor suffered from that kind of straight-lace discipline.
Laura had not forgotten her youth, especially the years when the awkward beauty of a fourteen year-old begins to mellow into grace and charm. Yes, she had learned to flow from one stage of life to another, maintaining the subtle awareness of her inner feeling of beauty, and her long flowing hair had become her symbol and assurance of that sense of being beautiful. Her hair, her long, beautiful auburn hair, full of body with loose curls, was as manageable as soft dough. She could do anything with it, well, almost anything she wanted to. Thick, rich in color and shining like the mane of a healthy young mare out in the orchard, that was her hair. Laura's hair was the striking feature that many people, like her father, noticed. Her father had long called her,
ma rousse
, my redhead, a name she did not mind, for her hair was quite reddish when she was in her teens. Of course, she much preferred the name her sister, Louise, had given her,
ma jument
, my mare. Laura had interpreted that to mean as free as a mare running in the open fields, and as striking as the prancing chestnut sheen in the morning sun. She loved her hair and had even bought herself a beautiful tortoise shell comb to put in her hair that her mother thought was a waste of money,
du gaspillage.

At fourteen, for her very first sitting for the photographer,Lemire, Laura had chosen to comb her hair toward the back firmly but loose enough to reveal the soft curls and the natural resilience of her hair. She had tied a slender dark blue ribbon with light blue thin lines on the edges in the shape of a bow, and had pinned it modestly to the back of her hair in order to enhance the sailor-like outfit she was wearing. Caressing the nape of her neck were large spiral curls just enough to give her a youthful look, and not the appearance of the worldly adult, so as not to be called,
mondaine
.
It was at that very sitting that she had first worn her gold watch tied to a very narrow ribbon around neck. The ribbon dropped down to her gentle bosom where the watch was pinned slightly under the open lapels of her white sailor-coat. The watch was an Elgin and carried an engraving of some kind of a hunting horn with scrolls on both sides when the watch was closed. Attached to the ring above the winding knob was a small gold chain with a tiny whistle in the shape of a hunting horn. She loved her watch because it made her look dignified and
grandette
, grown-up. She saw herself as a young lady to be esteemed, already self-assured and self-confident. Laura's mother had noticed the gleam in her daughter's eye and realized that she had suddenly grown up without her really noticing it. Was it the watch? No, it was the way Laura had done her hair, somewhat sophisticated yet still a young girl of fourteen.
Laura had three brothers and an older sister, Louise. The young men had rather nice hair, but nothing to compare with Laura's hair. Louise had bright reddish hair but thin and quite unmanageable. Her hair resembled that of a cheap doll, so Louise had said. How she envied Laura's hair. Both the mother and the father had lifeless hair, flat and dull. So, where did Laura get her hair? people wondered. No one seemed to know. The father had made reference to his side of the family. His mother, Sophie, had auburn hair but she kept it tight around her skull so that there was no body to it. Laura liked to hear about her grandmother, her aunts and uncles who lived in St-Hyacinthe in the province of Quebec, although she had never visited them. The father did not have a car, and the train was too expensive for their modest means. However, Laura felt that she belonged to a large family of relatives that were called
Canadiens
, and she knew that she was different from the Irish, the Yankees and the Polish who lived in her neighborhood. She found out about her Canadian relatives when her mother, her father, aunts and uncles got together on Sundays to discuss the family,
défricher la famille ,
they called it. That's how she found out about their names and the towns where they lived such as, Ste-Christine, Victoriaville and Roxton Falls.
Laura had been raised as a dutiful child and had never rebelled against her parents' wishes and their rules. Every child grew up with a set of rules which guided their every move and desire. All families had similar rules handed down from generation to generation of
Canadiens
established in New England. Laura learned that all these people had migrated from Canada to find work. She received little formal schooling, but she knew how to conduct herself as a
demoiselle
, use her common sense and learned enough French and English to be able to read and write without making too many mistakes. She was proud of herself, proud of her family and proud to be
une Canadienne
like all the women and girls in her neighborhood,
son voisinage
.
Laura's father, a stone-mason, was considered a good and reliable worker, a cut above the ordinary mill workers. Furthermore, he owned a large apple orchard on top of the hill that people called,
s'a côte.
Most families had pulled through the Great Depression but there were some who were still struggling to make ends meet, and they called it
tirer le diable par la queue,
living from hand to mouth. Laura's mother, like most mothers, worked from morning 'til night just to ensure a quality of life for the family that suited them, and met the needs of each and everyone. She sewed, she mended, she washed, she scrubbed, she cooked, and she did the
grands ménages
twice a year, both spring cleaning and fall cleaning. Laura herself had learned to follow in her mother's footsteps. Everything in her house was clean and spotless, especially when
Monsieur le curé
came for his annual parish visit in the spring.
Laura had met her future husband, George, when she was seventeen. She liked George and his family. Unfortunately, his mother died a year after they travelled from Trois-Rivières to Maine. George started working in the mill at thirteen, barely able to reach the bobbins on the spinning frame. They provided him with a small stool. Later on, after he was married, he would become a loom fixer, a job that most mill workmen envied. George cut a handsome figure when he was all spiffy and dressed up with suit, knotted tie and wearing his derby hat. Girls used to turn around just to have a better look at him. Several weeks before her wedding, Laura had worked long hours cutting and sewing her long, dark crushed velour skirt, and had put in much time in selecting a fashionable Gibson Girl silk blouse with leg-of-mutton sleeves, high collar with overlace and a gathered bodice with miniature satin bows. However, her clothes alone were not sufficient to give her the look that she wanted. It was her hair that gave her that womanly look, regal and fashionable. Everybody told her so, even her mother who never liked her daughter primping over her hair. Laura could see in her imaginary eye the wedding photo with her husband sitting in an ornate chair while she stood next to George, erect and poised with her left hand on the serge shoulder of her husband.
What with five children, a household to manage and the washing, baking and cooking, Laura did not take the time to fuss with her hair anymore. Besides, she had taken on extra baking for people who did not bake cakes and pies, or, at least were not successful at it, and she baked twice a week for them. She was able to supplement her husband's income and buy shoes and copybooks that her children needed every so often.
Laura recollected the birth of her firstborn, René, whose hair was strong and lustrous revealing reddish hues in the light of the sun, but it wasn't his mother's hair. She remembered how happy she had been at the birth of her first daughter, Blanche. The tiny girl's dark hair, unlike that of little René, was full of curls. Then came Robert whose hair most resembled Laura's hair, auburn in color and with waves that would last throughout his lifetime. The other two sons, Raymond and Conrad, were born with nice enough hair but had very little luster and no body to it. Then came the last child, Lina Marie, an intelligent child whose hair was rather straight and lifeless. The poor child's hair would become her own constant grief throughout her childhood days because there was nothing the mother could do with it. Neither comb nor brush nor curling iron, not even patient prayers under the mother's breath had succeeded in giving Lina Marie that well-groomed look. In certain quarters, the poor child had even been branded, at times,
une pouilleuse
, even though the child never had lice. So the mother had cut Lina Marie's straight hair, Dutch boy style,
en balai
. Laura was so very disappointed that neither of her daughters took after the mother, for neither one had beautiful auburn, wavy and lush hair.
Laura remembered when her own hair had the feel of silk and honeyed satin. Most of all, she remembered how proud she had been of her hair throughout her lifetime up to now. She had something that other people could not buy and could not have, even though they tried lotions, creams and other products at beauty parlors. They just could not change things. A girl's hair was God's gift,
du bon Dieu
. Some of Laura's memories had paled with time but those of her hair had never lost their luster. They had remained bright and filled with warmth for they brought joy to the heart. Why, then, was she having her hair cut? What benefit to her sense of pride would that bring? What made her do it? It was too late now for they had already been cut and washed.
Suddenly, Laura was jolted out of her reverie as the hairdresser came back to check if Laura's hair was dry enough. It wasn't. Laura fell back into her chair and returned to her musing, as the noise of the dryer lulled her into the tumble of time. She thought of her own grandmother,
mémère Delphine,
who had
lived with them for a short while until she went back to Canada because she was lonely and missed her own neighborhood and friends back home,
chez nous,
as she called it. Home was home after all, Laura thought to herself. It's a place where you belong. Laura knew that she belonged in the States since that was her home. Her parents came from Canada, but she was a U.S. citizen, born and raised here. She liked her relatives in Canada but she never thought of going there to live. Even though she considered herself to be
une Canadienne
, like the rest of the migrant population of
le Petit Canada
, she did not identify with people across the northern border. Her home was Maine and she wanted to stay here where things felt right. She enjoyed being part of a group of people who shared similar cultural traits and similar values such as, language and ways of being and living, but she was not
une Canadienne de souche
, a French-Canadian rooted in the québécois soil.
The sudden shutting off of the hairdryer drew Laura back to reality. She looked around the room trying to find friendly faces. Then she saw her daughter glancing at her. Lina Marie smiled obligingly at her. "You'll see how pretty they'll make you look once they're done with you," she said. The hairdresser took Laura to another room, sat her down and began to comb her hair. She methodically and adroitly styled Laura's short hair while, at intervals, chatting with Lina Marie about trivial matters. It sounded like chatter to Laura. She wasn't used to that kind of talk. Besides, she wanted to get the whole process done and over with. Laura saw herself in the mirror and shuddered inside herself where her heart seemed to tremble at the thought of no longer having long hair. That's not me, she muttered under her breath. That's not really
moi
.
The room was filled with chemical scents that overpowered Laura's breathing. She could not wait to get out of there. "It's getting warm in here," she told her daughter, "too warm for me." "Okay,
ma chère
," said Claudette, "do you like your new looks?" Laura took one look in the mirror and smiled at her rather complacently. "I guess it will have to do," she answered her. "Now, isn't that much better,
'man'
"? added Lina Marie. "You won't have to fuss so much with your hair anymore. All you'll have to do is come to the beauty parlor once in a while. That's easy enough, don't you think"? Lina Marie got up and examined her mother's hair. "Now,
'man
, you're really in style,
à la mode
." "I suppose so," acquiesced her mother. "I suppose so."
Laura started looking for her handbag. She paid the hairdresser and began to walk toward the door. She did not stop to look at herself in the large mirror. "Let's go," she told her daughter. "Let's get out of here." As she was walking through the doorway, Laura felt a slight chill at the nape of her neck, as if her entire body was suddenly bare. She told her daughter that she would have a hard time adjusting to short hair like getting used to things and discomforts. Things that made her feel not quite right. Lina Marie told her mother, "You'll get over it because your long hair was just a bother."
Laura's eyes adjusted to the brightness of the outdoors. A young girl crossed Laura's path. It was Aline Letouneau, Ti-Pite's youngest daughter. She recognized her. She had long jet black hair with tiny ringlets when her forehead was moist from playing too hard in the sun. Laura stopped and stared reverently at Aline. "Come on,
'man
," said her daughter, "we have things to do." "Yes," replied her mother, "but I was just wondering." "Wondering about what"? "Did you know that they shaved women's hair during the war. Just because they wanted to shame them?" "What a strange thing to think of," replied Lina Marie. "Your grandmother's cousin's hair was shaved off, you know. It happened in France, in a small village just because they said she had collaborated with the
Boches
, the Nazis." "What a terrible thing to do to a woman," answered Lina Marie. "Yes, and my mother said that the poor woman wasn't even to blame." "I'm sure her hair grew back," replied the daughter. "Yes, everybody's hair grows back, but it's never quite the same." "Don't worry, '
man
, you don't want yours to grow back, do you? It's such a bother." The two of them crossed the street in silence. The voices of the children playing in the streets resounded in the air like voices in flight. Like seagulls screeching in your ears.

Norman R. Beaupré, May 25, 2011
.