Jeannine Ouellette, Ontario, Canada

Introduces Her Research, Publications, and Ongoing Projects
A Feminine Context in Quebecois Poetry: Rina Lasnier, Anne Hebert and Celyne Fortin
By Caroline A. LeBlanc


SURVIVANCE OF THE CULTURE: HOW TODAY'S GENERATION OF
MAINE WOMEN KEEP THEIR FRANCO-AMERICAN CULTURE ALIVE

By Evangeline T. Hussey

Les Franco-Américains de la Nouvelle Angleterre :

Mémoire de maîtrise
http://www.fawi.net/ezine/vol4no1/articles/Memoire_de_maitrise_Anniina_Sim.pdf
Université de Turku
Juin 2008
Anniina Simula

Finland

----------

Rhea,
Sure, you can publish my work at the FAWI site if you want to (I'd be honored!). Please use the new file, I've made some changes. All the relevant info should be on the front page of my thesis.
Best regards,
Anniina
---------
hello, I would be interested in publishing your work at the FAWI site...if that is ok with you? I would need you to send an email giving permission...
best, Rhea



Lists FAWI, Where is the Franco-American Women's Institute

http://www.fawi.net/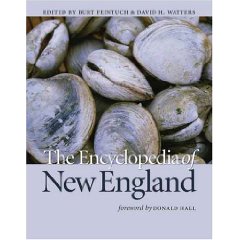 The Encyclopedia of New England (Hardcover)
by Burt Feintuch (Editor), David Watters (Editor), Donald Hall (Foreword)

# Hardcover: 1596 pages
# Publisher: Yale University Press (September 28, 2005)
# Language: English
# ISBN-10: 0300100272
# ISBN-13: 978-0300100273



Where is the French in Lewiston?
http://www.toucanradio.org/lewistontranscript.html

THE GENERAL TEXTILE STRIKE OF 1934 AS A TURNING POINT FOR FRANCO-AMERICAN INVOLVEMENT IN THE MAINE LABOR MOVEMENT

by Gabrielle Foster
"On the Road Out of Peyton Place: The Franco American Working Class New England Voice of Jean-Louis Kerouac and Marie-Grace De Repentigny Metalious"
Brooklyn College, CUNY Wolfe Institute Pizer Graduate Research Colloquium
Presentation by Anne Marie Prudhomme